Last month, we announced the launch of our 2023-2024 ecoforward packaging collection rooted in beauty, which includes a newly developed stackable version of our previous paper pulp compact launched in July 2022.
It is with great pride and excitement that we share the news that cosmopak's innovative biodegradable stackable paper pulp compact has been selected as a finalist for the upcoming Makeup in New York 2023 IT Awards. This achievement not only showcases our dedication to providing reliable and ecoforward packaging solutions but also highlights our commitment to staying at the forefront of industry trends. Innovations like these aren't just about changing the face of packaging; they're about addressing sustainability issues and contributing positively to the environment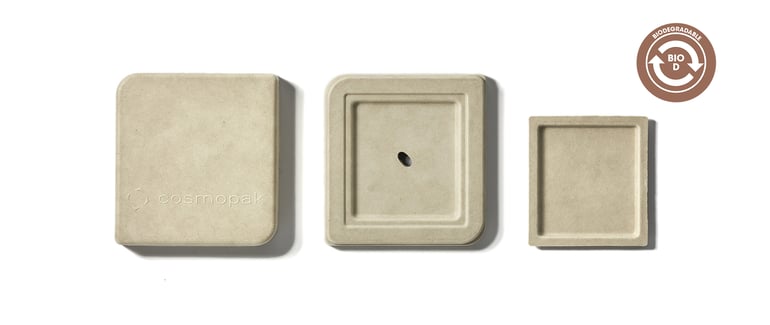 design ingenuity
The cosmopak team has worked meticulously to craft a design that doesn't compromise usability for sustainability. The stackable trait encourages customers to purchase multiple shades or formulations to build their own customized palette, thus promoting sales while emphasizing eco-consciousness.
The design also retains the signature features of our previous paper pulp compact. The sleek minimalistic look, robust structure, and smooth finish. The focus on sustainability extends beyond the compact's design; it also encompasses the manufacturing process, which is energy efficient, minimizes waste and encourages recycling or composting.
additional ecoforward packaging
While we are incredibly proud of our stackable paper pulp compact, it's not the only product in our recent
rooted in beauty
collection that you should be excited about. Allow us to introduce you to some other notable ecoforward packaging solutions like mono material, glass, refillable, bio-material, paper wood and other options!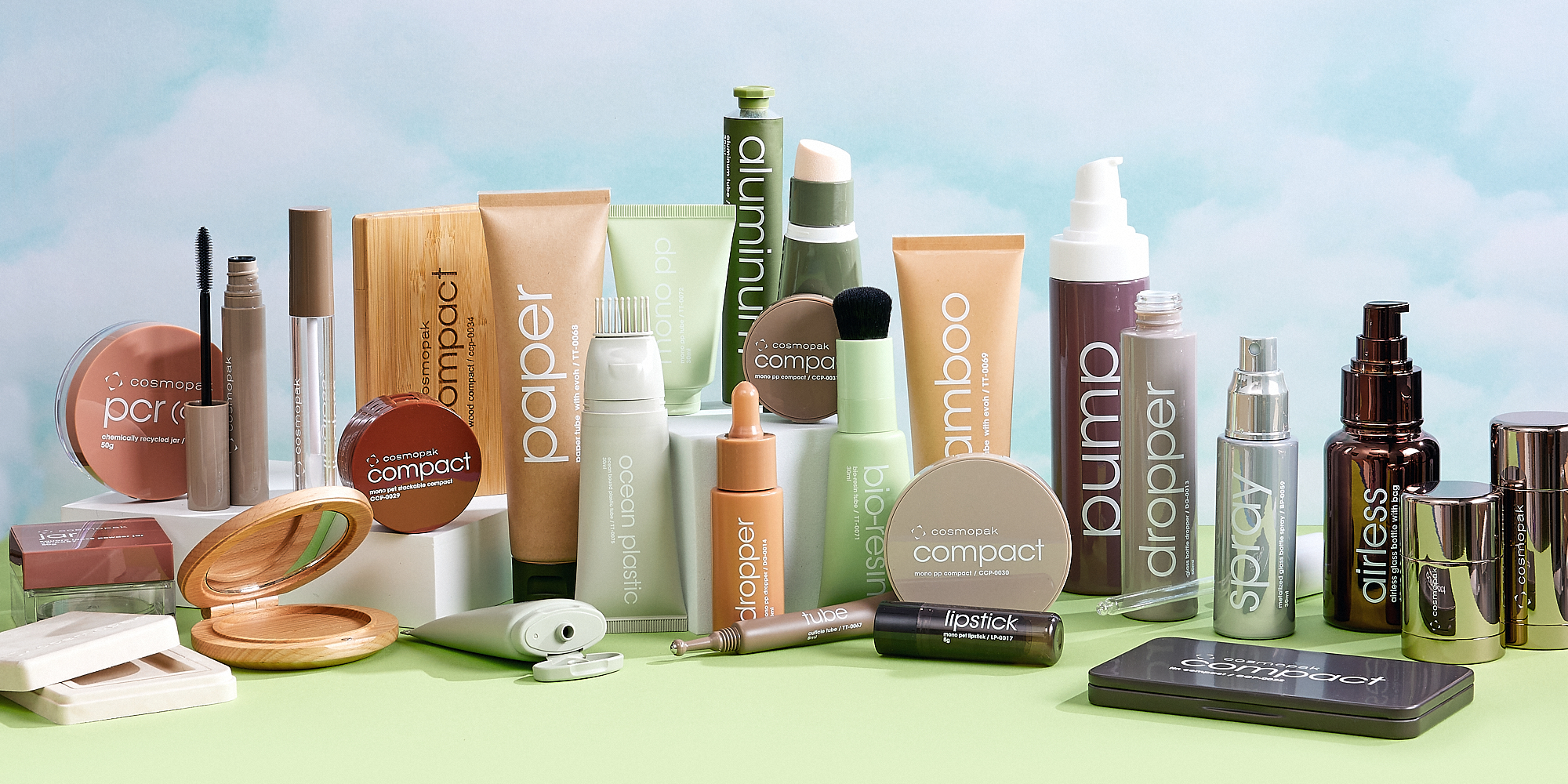 visit us at makeup in new york september 20-21, 2023
Want to experience the collection in person or chat about your product development? Join us next at Makeup in New York September 20-21 at the Javits Center. Plan ahead and request a meeting with us here.
---
message us to explore sustainable packaging options.
Send us a detailed message below and someone from our team will be in touch soon.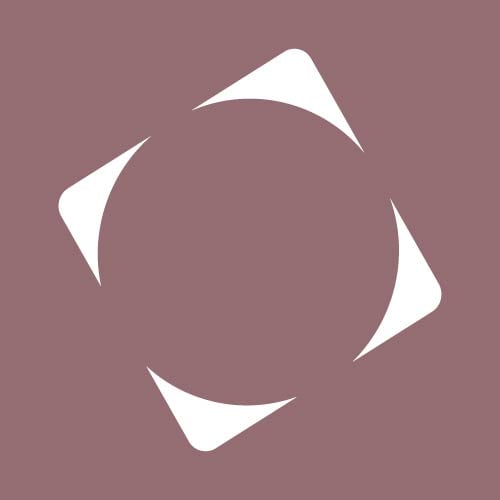 cosmopak helps beauty brands create and develop products their consumers will love.